Scurry County Library now offers free downloadable eBooks, audiobooks and music!!!! Just visit our new Overdrive page for more information about setup, using the catalog or for extra help!
Book Talk will be held December 10th at noon! Bring your lunch and come discuss The Aviator's Wife by Melanie Benjamin!!
Santa will be visiting on December 12th at 5:30 pm!! Pictures of the children will be taken with Santa! All fines must be taken care of before you receive a copy of your Santa picture.
We'll be closed December 24th & 25th for the Christmas Holiday!
Texas State Historian Bill O'Neil will be at the Scurry County Museum on Tuesday, December 10th to do a presentation on the evolution of firearms. He'll be presenting at 6:00 pm and will be bringing a number of items to display and use in his talk. There will be refreshments and this is open and free to the public. Fore more information, please call the museum at 325.573.6107 or visit their website www.scurrycountymuseum.org.
What's New!
New Arrivals
"King and Maxwell" by David Baldacci. A possible message from beyond the grave sends Sean and Michelle on a quest to determine an Afghanistan soldier's fate. The more they uncover, the more Sean and Michelle wonder how much of the man's life was a cover-up for something far greater. Danger lurks around every turn as the duo tries to help the teen who can't understand why his dad would send him a message after the man was declared dead.
"Cuckoo's Calling" by Robert Galbraith. After losing his leg to a land mine, in Afghanistan, Cormoran Strike is barely scraping by as a private investigator. Strike is down to one client, and creditors are calling. He has also just broken up with his longtime girlfriend and is living in his office. Then John Bristow walks through the door with an amazing story.
Coming Soon:
"Fear Nothing" by Lisa Gardner. A crime scene is the worst place to lose your memory. Waking with little memory of the night that a serial killer struck, Boston Detective D.D. Warren must cope with an arm injury that's kept her from heading back to work. Six weeks have passed when the killer strikes again, and when Warren learns that she may be the only one who once saw the culprit, she hunts down the psycho as she tries to reassemble the fragile pieces of that fateful night.
New DVDs
"R.I.P.D" Rated R. A recently slain cop joins a team of undead police officers working for the Rest in Peace Department and tries to find the man who murdered him.
"The Internship" Rated R. Two salesmen whose careers have been torpedoed by the digital age find their way into a coveted internship at Google, where they must compete with a group of young, tech-savvy geniuses for a shot at employment.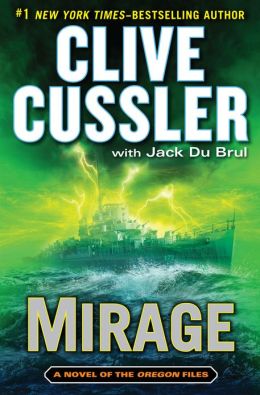 "Mirage" by Clive Cussler. Nikola Tesla and a U.S. Destroyer that vanished out of Philadelphia in the early 1940s throws new obstacles Cabrillo's way as he seeks answers in the wake of the rumors that a new weapon is about to hit the auction block.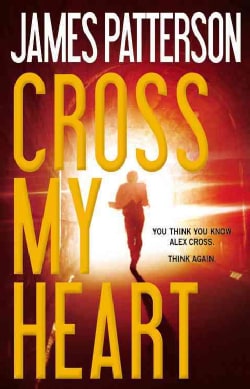 "Cross My Heart" by James Patterson. What do you do when protecting those you love means signing their death warrants? Alex Cross faces a foe bent on staking his own claim as a criminal genius when someone who knows the inner workings of Cross's life targets those Cross holds most dear.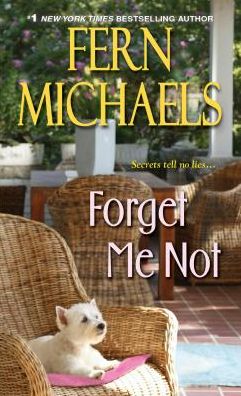 "Forget Me Not" by Fern Michaels. Success brings everything but happiness to Lucy Brighton, now known for her children's cartoons and comic strip. When a car crash kills the parents she hardly knew, Lucy works through their will and finds a shocking discovery waiting for her in a most mysterious safe.
"Man of Steel" Rated PG-13. A young itinerant worker is forced to confront his secret extraterrestrial heritage when Earth is invaded by members of his race.
"Pacific Rim" Rated PG-13. As a war between humankind and monstrous sea creatures wages on, a former pilot and a trainee are paired up to drive a seemingly obsolete special weapon in a desperate effort to save the world from the apocalypse.
About the Library
The Scurry County Library opened in June 1958. The Library serves Scurry County and the surrounding counties.
The Scurry County Library is a charter member of the Texas State Library and Archives Commission. As a part of the State Library System, it is a member of the Big Country Library System, based in Abilene, Texas.
Because the Library is a member of the Texas State Library System, the Scurry County Library enjoys the benefits of the TexShare program.
Hours

| | |
| --- | --- |
| Monday-Wednesday-Friday | 10am - 6pm |
| Tuesday and Thursday | 10am - 9pm |
| Saturday | 10am - 5pm |